Board of Directors | Past Presidents | Committees
Message from the TMHRA Board President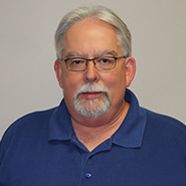 October 17, 2022
As I begin my term as president of YOUR association, I am both excited and humbled. I am humbled that you have placed your trust in me to lead this outstanding organization for the coming year. A wise man once told me years ago that he never saw challenges – only opportunities. With all that is going on in our human resources world today, we will have plenty of opportunities to showcase our expertise and our abilities as human resources professionals. My desire is that our association will serve as a valuable partner for you when you are faced with those opportunities.
I am excited for the changes that we are making in our association! We recently created a vibrant new logo and are in the process of rebranding ourselves in order to be of more service to you. Soon, you will see a new web presence that will be more informative and easier to use. Recently, we launched TMHRA QC, in order for you to ask your human resources related questions and have both the questions and answers saved in a searchable format so that others can have access to the same information.
One of those changes involves our upcoming Civil Service conference. For quite some time there had seemed to be little interest in the association between TMHRA and TXPELRA, and so last year the board made the decision to end that relationship. As a result, this year's civil service conference will have a new look. Instead of having two separate conferences consisting of a one-day TXPELRA event, and a day and a half civil service conference, we will have a full two and a half-day civil service and labor relations conference! We look forward to seeing you there!
We have an outstanding board of directors for this coming year, and I would like to take just minute to give a shout out to all of them:
Past President Paula Kutchka, Human Resources Director, City of Sugar Land
Vice-President Lauren Safranek, Human Resources Director, City of Frisco
Secretary/Treasurer Tadd Phillips, Human Resources Director, City of Georgetown
Trustee Lashon Gros, Human Resources Director, City of Taylor
Trustee Holly Guidry, Human Resources Director, City of Nederland
Trustee Christi Klyn, Human Resources Director, City of Wichita Falls
Trustee Veronica Sanchez, Assistant Human Resources Director, City of San Angelo
Trustee Cat Schlueter, Human Resources Director, City of Azle
Trustee Elliot Harper, Talent Services Manager, City of Irving
Trustee Jeriana Staton, Human Resources Director, City of Sanger
Trustee Kelly Rodriguez, Human Resources Manager, City of Killeen
TMRS Representative Cheree Bontrager, Human Resources Director, City of University Park
TML Representative Lisa Norris, Human Resources Director, City of Grand Prairie
We are looking forward to a great year of conferences, both our Civil and Service and Labor Relations Conference, scheduled for early February in Sugar Land, and our Annual Conference, scheduled for mid-May in Galveston. I hope to see all of you there!
Andre Houser
President, TMHRA
Human Resources Director, City of Conroe