President's Message | Board of Directors | Past Presidents | Committees
Board of Directors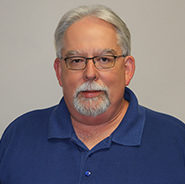 Andre Houser
President

Andre Houser, SHRM-SCP, SPHR, IPMA-SCP, Human Resources and Civil Service Director, City of Conroe |
ahouser@cityofconroe.org • (936) 522-3156

Andre Houser, SHRM-SCP, SPHR, IPMA-SCP, currently serves as the Human Resources and Civil Service Director for the City of Conroe, TX. He has served in that capacity since January, 2012. Andre has over 30 years of municipal HR experience, having served in 5 cities and 3 states. He has worked for both Mayor-Council and Council-Manager cities, and is very familiar with the pros and cons of each. His experience covers all aspects of HR Management, including collective bargaining, labor relations, recruitment and selection, compensation and benefits, health and safety, and Civil Service.

Andre has been active in the HR field, having previously served as a SHRM Chapter President in Arkansas, as SHRM State Director in Oklahoma , and as a multi-year member of the former Area IV SHRM Board. He currently is a member of the Montgomery County chapter of SHRM. Andre is also a member of the International Personnel Management Association, where he serves on the 2016 Awards Committee.

He holds a Bachelor's Degree in Political Science and a Master's in Public Administration, both from the University of Arkansas. Andre received a Certificate in Management from ICMA, has been certified as a Professional Trainer by Arkansas State University, and is a Texas Certified Public Manager, which he earned at the University of Texas at Arlington. He is a 2013 graduate of Leadership Montgomery County in Texas. He is certified as SHRM-SCP, SPHR, and IPMA-SCP.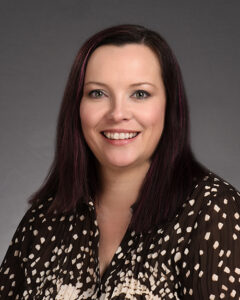 Paula Kutchcka
Past President

Paula Kutchka, Director of Human Resources, City of Sugar Land
pkutchka@sugarlandtx.gov • (281) 275-2735
Paula Kutchka, Director of Human Resources, for the City of Sugar Land, is a native Texan. She was born in Victoria and grew up in Wharton County. Paula earned a Bachelor of Science degree in psychology from the University of Houston-Victoria.
Paula began working for the City of Sugar Land in 2002 when she was hired as the Compensation and Benefits Manager. She was promoted to Assistant Director in 2006 and Director in 2011. Paula has over 20 years of human resources experience in a variety of industries, including county government, staffing, manufacturing, and chemical production.
Paula's professional affiliations include HR Houston (served on 2010-2011 Board of Directors), Texas Municipal Human Resources Association (TMHRA), National (NPELRA) & Texas Public Employee Labor Relations Association (TxPELRA), and International Personnel Management Association (IPMA). Paula also participates in the greater Houston area Human Resources Management group, which meets bi-monthly to discuss hot topics that affect the region.
With the numerous challenges facing the Human Resources profession today, including compliance with ever-changing state and federal regulations, Paula believes strongly in continuing education, strategic planning and meaningful conversations regarding the changing work environment. She has led a number of initiatives to modernize Human Resources at the City of Sugar Land, has made her department "paper light", and continues to look for ways to improve operational efficiencies and customer service.
Paula, her husband Gary, and two children have lived in Fort Bend County since 1997.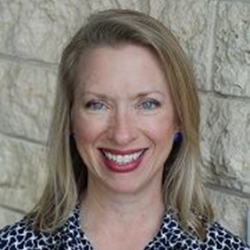 Lauren Safranek
Vice President

Lauren Safranek, City of Frisco
lsafranek@friscotexas.gov • (972) 292-5210

Lauren has been the Director of Human Resources for the City of Frisco for almost 20 years. She has managed employee growth of over 350% in 17 years. She plays a key role in the development, implementation, and training of City wide/employee-determined CORE values and align organization activities with CORE Values. She is a key member of Frisco's team (including HR, Finance, and IT) that evaluates and implements technology solutions that support the achievement of HR and City's strategic direction, vision, and goals. Lauren is responsible for the design and oversight of organizational compensation and benefit philosophies, strategies, and plans that align with the City's strategic direction. She ensures staff utilizes technology to improve efficiency and services including on-line requisition/application/talent management systems; employee self-service including paperless benefits enrollment and open enrollment; paperless records management; and intranet resources. She oversaw the development and implementation of a City-wide Leadership Development training programs to develop talent and address long-term organizational strategies.

Prior to joining Frisco, Lauren served as the Director of Human Resources for the City of Southlake and the Human Resources Manager for the North Central Texas Council of Governments. Lauren is a former TML Board Member, Texas Municipal Human Resources Association (TMHRA) Past President, International Public Management Association for Human Resources member, Professional Human Resources certification, PELRA Certified Labor Relations Professional, SHRM Senior Certified Professional, and certified instructor for Developmental Dimensions International (DDI).

Lauren has a B.B.A. in Personnel Administration and Industrial Relations from University of North Texas. She has been married over 25 years and has 2 children, Max (18) and Erika (15).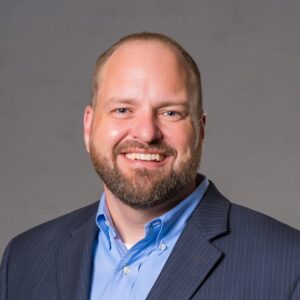 Tadd Phillips
Secretary-Treasurer 

Tadd Phillips, Director of Human Resources, City of Lewisville
tphillips@cityoflewisville.com • (972) 219-3400


Tadd Phillips is the current Director of Human Resources for the City of Georgetown. He leads a diverse and talented team of 16 professionals including Human Resources, Safety & Risk Management, and Organizational Development which includes a team focused on developing people, improving processes, and measuring organizational performance. The HR&OD team are united by a common purpose of supporting the City of Georgetown staff and organization by providing programs that enhance employee engagement and contribute to our strong organizational culture and business success. His municipal HR experience in Texas spans four cities over 21 years. Currently, he also serves as Interim Planning Director through the summer of 2022.
Tadd earned his MBA from the University of North Texas, his BA from The University of Texas at Austin, is certified SPHR and SHRM-SCP. He recently completed a four-year term on the board of the Texas Municipal League. He currently serves as Secretary on the Meridian World School Board, an award-winning International Baccalaureate K-12 Charter School with 1,700 students. He is past president of the Texas Municipal Human Resources Association and the Texas Public Employer Labor Relations Associations. He's also a Leadership ICMA graduate from the 2019 cohort. He is a husband of 22 years, and father of three. In his spare time, he coaches high school age youth soccer.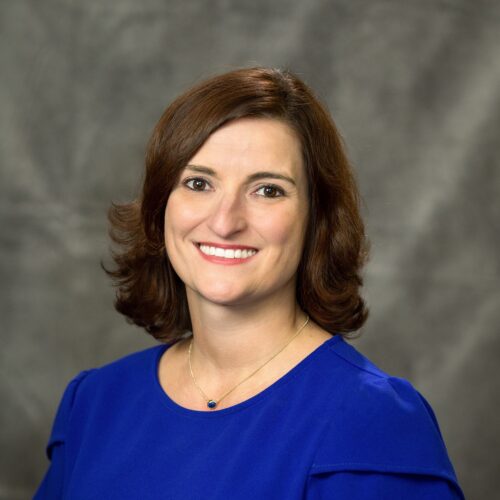 Cheree Bontrager
TMRS Representative

Cheree' Bontrager, SPHR, SHRM-SCP, Director of Human Resources, City of University Park
cbontrager@uptexas.org • (214) 363-1644

Chereé is currently the Director of Human Resources for the City of University Park. She has over eighteen years of experience in Human Resources with municipal government and a total of 23 years of experience in Human Resources. Chereé obtained her Bachelor's Degree in Business and Human Relations at Amberton University and a Master's Degree in Conflict Management & Dispute Resolution at SMU. In 2008, Cheree' obtained her SPHR certification through the Human Resources Certification Institute and obtained her SHRM-SCP through the Society for Human Resources Management in 2015. Cheree' has served on the TMHRA since 2016 and has been a member of TMHRA since 2003. She is passionate about partnering and building connections with HR professionals across the state of Texas in order to provide caring services to municipal employees.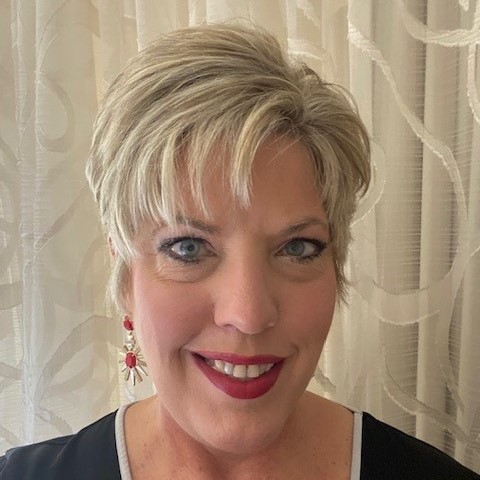 Lisa Norris
TML Representative

Lisa Norris, City of Grand Prairie
lnorris@gptx.org • (972) 237-8071

Lisa has 25+ years of experience in municipal Human Resources where she currently serves as the Human Resources and Civil Service Director in the City of Grand Prairie. Lisa enjoys strategically leading her team, partnering with City Departments to accomplish their needs and providing mentorship to other Human Resource public sector professionals across the state needing help or guidance on issues. Outside of Human Resources, Lisa enjoys spending time with family doing anything outdoors – hunting, fishing, or just hanging out with family and friends.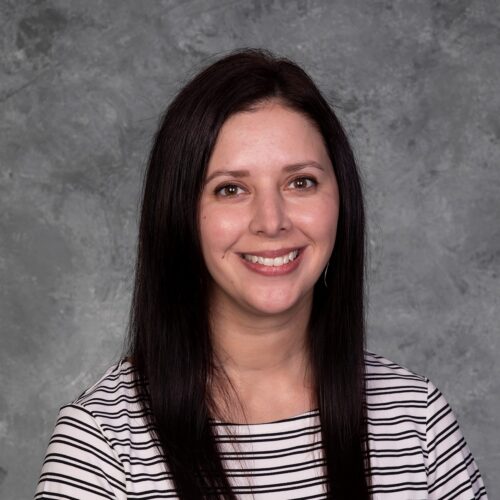 Holly Killingsworth Guidry
Trustee
Holly Guidry, Human Resources Director, City of Nederland
hguidry@ci.nederland.tx.us • (409) 723-1501

Holly is a Southeast Texas native and earned a Bachelor of Business Administration in Human Resources Management from Lamar University. Holly joined the City of Nederland in 2010 and has served as the Human Resources Director/Civil Service Director since 2013. She also serves as Deputy City Manager.

Her areas of responsibility include all personnel related operations (including civil service and collective bargaining), benefits administration, compensation, compliance and risk management. Working in a small city often presents unique challenges but she truly enjoys the opportunity it creates to partner directly with departments to meet their needs and work one on one with employees.

In her spare time, Holly enjoys traveling and spending time with her family and friends.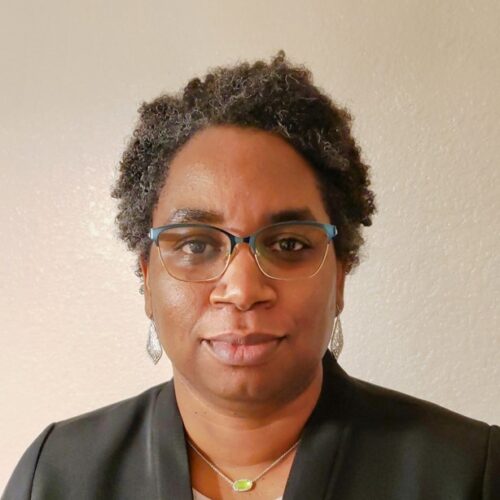 LaShon Gros
Trustee

Lashon Gros, HR Director, City of Taylor
lashon.gros@taylortx.gov • (512) 539-6035

LaShon Gros is the Director of Human Resources and Civil Service for the City of Taylor. She began this role in January 2021. Her focus is on recruiting and retaining talented employees, increasing employee engagement, and making a positive impact in the organizational culture. LaShon began her career in municipal human resources with the City of Killeen where she served 5 years. Her duties included employee relations matters, managing the recruitment cycle, overseeing the hiring and promotion processes for Civil Service, and assisting with training. LaShon discovered her love for human resources while serving in the United States Army. LaShon retired from the army after 20 years of service in 2016. LaShon has a Bachelor of Science in Business Administration, a Master of Human Resources Management, and a Master of Science in Organizational Leadership. She is also a Society of Human Resources Certified Professional (SHRM-CP). LaShon loves spending time with her family, watching movies, and traveling.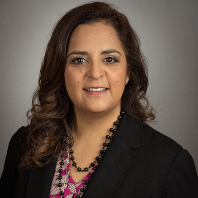 Veronica Sanchez
Trustee

Veronica Sanchez, City of San Angelo
veronica.sanchez@cosatx.us • (325) 657-4221

Veronica possesses over 22 years of HR experience working in both the private and public sector. Areas of expertise include civil service administration, compensation, benefits administration, performance management, employee relations, and organizational analysis and development. She has served in several capacities as a board member for the Concho Valley SHRM Chapter to include two terms as President where she led the Chapter in obtaining a Gold Chapter and Platinum Chapter designation. She was honored with being named the 2012 HR Professional of the Year by the Concho Valley SHRM Chapter for displaying leadership skills that accomplished the Chapter's vision to heighten the recognized value of the HR profession as essential strategic business partners in the community. Additionally, Veronica was recognized by the community as one of San Angelo's 20 under 40, an annual program which highlights 20 individuals under the age of 40 who have enhanced life in the city in which they reside through their overall leadership, career choices, motivation and community involvement. Veronica has maintained her Professional in Human Resources Certification since 2008, is a graduate of the 2011 Texas Certified Public Manager program from Texas State University and is pursuing a Bachelor of Science degree in HR Management from Western Governors University, Texas. Veronica has previously served as a Trustee on the TMHRA Board, as well as Membership Chair, Programs Chair, Secretary and Vice President.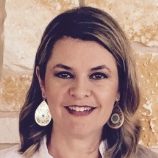 Christi Klyn
Trustee

Christi Klyn, Director of Human Resources, Wichita Falls
christi.klyn@wichitafallstx.gov • (940) 761-7633

Christi Klyn attended Midwestern State University where she received a B.A. in Psychology and Sociology, and a M.A. in Training and Development. Christi worked in private sector Human Resources for 8 years prior to beginning her municipal service with the City of Wichita Falls in 2013. She began her career with the City of Wichita Falls as the Human Resource Manager/ Civil Service Director, and promoted to Director of Human Resources/Civil Service in 2015. Christi is responsible for oversight of Personnel Services, Risk Management, and Employee Benefits. During her time with the City, Christi has formed a Wellness Committee and supported the committees implementation of a City Wellness Program, is in the process of working with departments to implement and support the City's first formal safety program, and collaborated with the Police Department to implement an alternative promotion system for the Wichita Falls Police Department. Christi is a member of SHRM, TMHRA, and Wichita Falls Human Resource Management Association. Christi would be honored to serve as Trustee on the TMHRA board, and is eager to support the organization through her commitment to human resource best practices.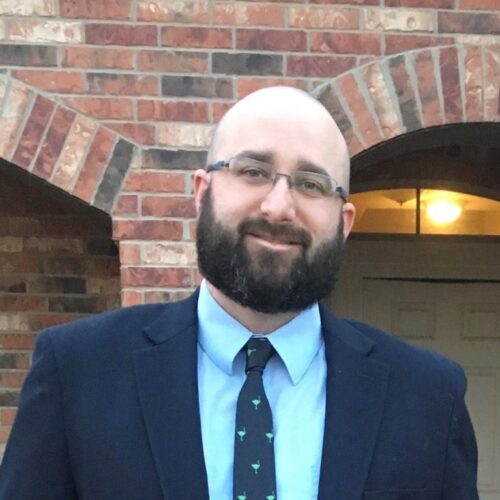 Elliot Harper
Trustee
Elliot Harper, Employment & Employee Relations Manager, City of McKinney
Eharper@mckinneytexas.org • (972) 547-2092

Elliott is currently the Employment and Employee Relations Manager for the City of McKinney. He has over 20 years of municipal government experience, 13 years of which has been in Human Resources. Elliott has a Bachelor's Degree in Business and Human Relations from Amberton University and holds SHRM-CP and PHR certifications. Elliott has also held positions in the Facilities Maintenance, Building Inspections, and Fire departments during his time in municipal government. His passion to serve the public led Elliott to municipal government and the opportunity to also serve employees led him to Human Resources. Elliott currently lives in north Texas with his wife and 2 kids.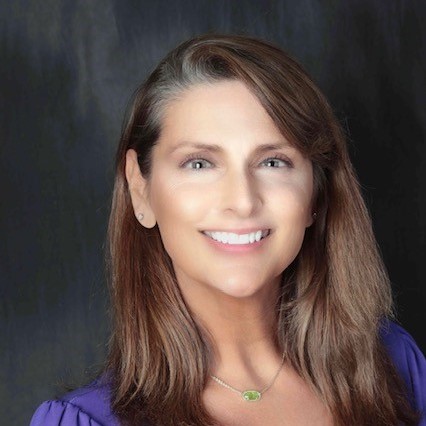 Cat Schlueter
Trustee

Cat Schlueter, City of Azle
cschlueter@cityofazle.org • (817) 444-7056

Cat has been in the field of Human Resources since 2001 and became PHR certified in 2008 shortly before starting her current role as HR Manager for the City of Azle in July of 2008. In December of 2015 she obtained her SHRM-CP certification. In addition to serving as Emerging HR Professionals Director on the Board for Fort Worth HR since 2017, she has been a regular member on various committees for the HR Southwest Conference since 2007 and their Director Elect for the 2021 Special Events Committee.

Cat's heart is in public service, and she is committed to learning about all aspects of municipal government to better identify means of effective and strategic integration of Human Resources best practices in the different departments. To that end, in January of 2019, she began pursuit of her Master's Degree in Public Administration through Tarleton State University. Cat strives to assist those who are new to municipal HR and has worked with and on the TMHRA programs committee as a volunteer for four years, facilitating Nuts and Bolts Conferences and recruiting speakers and sponsors.

Her desire to serve as Trustee on the Board of TMHRA is a natural result of her passion for acclimating municipal HR professionals through the process and challenges the public sector faces. Working collaboratively with other Texas HR professionals to represent a voice of welcome and encouragement, navigation through change, and helping make a difference is what she strives to do. Although Cat is passionate about Municipal HR, she works diligently to assure that family remains her priority. She and her husband have been married for 26 years and share two wonderfully diverse children who are currently Aggies.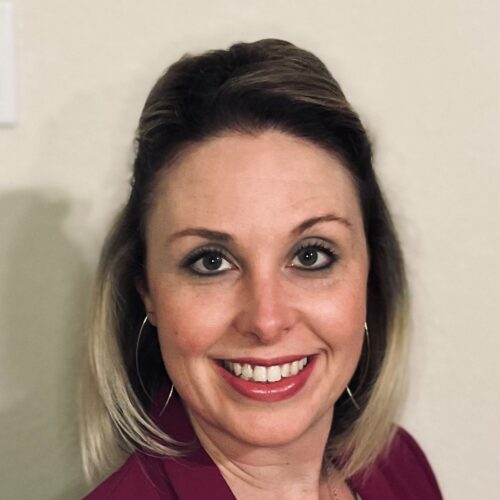 Kelly Rodriguez
Trustee

Kelly Rodriguez, Human Resources Generalist, City of Killeen
KRodriguez@killeentexas.gov • (254) 501-7600

Kelly Rodriguez is a Human Resources Generalist for the City of Killeen. She began this role in January 2020, working primarily with the City's Public Works, and Recreation Services Departments. Her duties include managing the entire employee life cycle, employee relations matters, and acting as an advisor for the department leaders she works with. Kelly has also acted as the City of Killeen's Wellness Coordinator and was instrumental in creating a successful Wellness program for the City. She discovered her love for Human Resources after obtaining an entry level position with the Killeen Independent School District's Human Resources Office, where she managed the pre-employment process for the District's Auxiliary staff. She earned her bachelor's degree in Human Resources Management from Texas A&M University – Central Texas in 2018. Kelly was named TMHRA's Rising Star in 2021 and is currently working on becoming a IPMA -HR Certified Professional.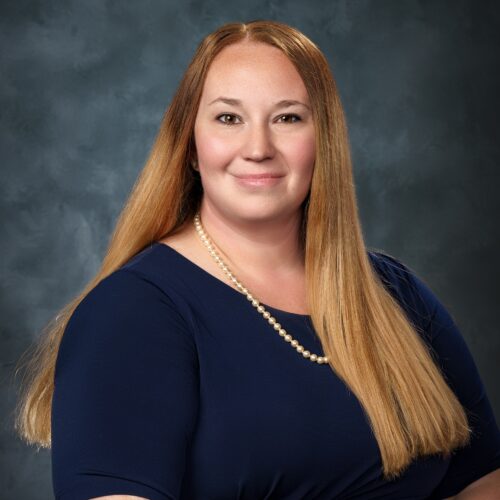 Jeriana Staton
Trustee

Jeriana Staton, HR Director, City of Sanger
Jstaton@sangertexas.org • (940) 458-7930

Jeriana is currently serving as the Director of Human Resources and Special Projects for the City of Sanger. Jeriana joined the City of Sanger team in late 2016 as the Human Resource Coordinator and Deputy City Secretary. In April of 2020 she was promoted to Director of Human Resources, Special Projects and Deputy City Secretary. In August 2020 she was appointed into the position of Interim City Manager and City Secretary in addition to her Human Resources duties. Jeriana stepped out of this position in July 2021 and returned to Director of Human Resources. She has over 10 years of Human Resources experience in both private and public sector along with 6 years of experience volunteering on different boards.

Jeriana currently serves as a department of one in Human Resources, she is responsible for recruiting, onboarding, training, benefits management, risk management, ongoing employment growth and all things employee relations related under the big umbrella of Human Resources. When Jeriana isn't studying the newest changes in local and federal government that could impact her team, she can be found at her home in Ponder, TX with her two teenage boys, Fiancé and Corgi. She enjoys family trips back home to Florida or just a weekend getaway to float one of the many great Texas River.

Jeriana's passion to server others in the workplace as a resource is what lead her to what she does today. It's a great honor to be on the TMHRA Board.

Past Presidents
| Year | President | City |
| --- | --- | --- |
| 2021-2022 | Shanté R. Akafia | City of Lewisville |
| 2020-2021 | Paula Kutchka | City of Sugar Land |
| 2019-2020 | Chereé Bontrager | City of University Park |
| 2018-2019 | Jill McAdams | City of Irving |
| 2017-2018 | Lisa Norris | City of Grand Prairie |
| 2016-2017 | Wendy K. Standorf, IPMA-CP | City of West University Place |
| 2015-2016 | Ronnie C. Kidd | City of Abilene |
| 2014-2015 | Martha Butz, SPHR | City of Highland Village |
| 2013-2014 | Melinda Galler | City of Lewisville |
| 2012-2013 | Tadd Phillips | City of Georgetown |
| 2011-2012 | Debbie L. Maynor, SPHR, IPMA-CP | City of Killeen |
| 2010-2011 | Janie Mehrens | City of Brenham |
| 2009-2010 | Donald W. Byrne, PHR. IPMA-CP | City of Odessa |
| 2008-2009 | Bonita J. Hall | City of Pearland |
| 2007-2008 | Laura Morrow, SPHR, IPMA-CP | City of Allen |
| 2006-2007 | George M. Mones, SPHR, IPMA-CP | City of Mesquite |
| 2005-2006 | Melanie Caballero, SPHR | City of Bryan |
| 2004-2005 | Lauren Safranek | City of Frisco |
| 2003-2004 | Barry Robinson, IPMA-CP | City of Greenville |
| 2002-2003 | Janet Melancon, SPHR, IPMA-CP | City of Waco |
| 2001-2002 | Mary E. Lanzara, PHR | City of Fort Worth |
| 2000-2001 | Cynthia C. Garcia | City of Corpus Christi |
| 1999-2000 | Jim Parrish, CPM, SPHR, IPMA-CP | City of Amarillo |
| 1998-1999 | Mary Andrews | City of Lubbock |
| 1997-1998 | Phyllis Stadler, IPMA-CP | City of Richardson |
| 1996-1997 | Luanne Hanford | City of University Park |
| 1995-1996 | Donna Barron | City of Lewisville |
| 1994-1995 | Missy Davidson, CP, CLRP, CCP | City of Baytown |
| 1993-1994 | Bill Chiabotta | City of Mesquite |
| 1992-1993 | Jan Stricklin | City of Wichita Falls |
| 1991-1992 | Karen Pavlinski | City of College Station |
| 1990-1991 | Kathryn Usrey | City of Carrollton |
| 1989- 1990 | Mark Bell | City of Lubbock |
| 1987-1988 | Carolyn M. Liner | City of San Marcos |
| 1986-1987 | Troy L. Coleman, Ph.D. | City of Dallas |
| 1985-1986 | Ben R. Blair, Jr. | City of Tyler |
| 1983-1984 | Nancy Carney | City of Garland |
| 1982-1983 | Charlie B. Shapard | City of Fort Worth |
| 1981-1982 | Martha Royal | City of McKinney |
| 1980-1981 | Benny Davis | City of Galveston |
| 1979-1980 | Sam Navarro | City of El Paso |
| 1978-1979 | Joe Francis | City of Plano |
| 1977-1978 | Charles "Chuck" Speed | City of Corpus Christi |
| 1976-1977 | Job L. Hammond | City of Amarillo |
| 1975-1976 | Pierson Ralph | City of Dallas |
| 1974-1975 | Fred Holmes | City of Houston |
| 1973-1974 | Howard Weaver | City of Lubbock |
| 1972-1973 | Frank Priore | City of Fort Worth |
| 1971-1972 | Davis Brinson | City of Port Arthurs |
| 1970-1971 | Bill B. Storey | City of Pasadena |
| 1969-1970 | Lloyd Tallent | City of Garland |
| 1968-1969 | LaVerne Marsh | City of Tyler |
| 1967-1968 | Charles R. Lummus | City of Corpus Christi |
| 1966-1967 | Jerome Goodloe | City of San Antonio |
| 1965-1966 | Ernest Crawford | City of Odessa |
| 1964-1965 | Jack P. Wood | City of Fort Worth |
| 1963-1964 | Ben Olson | City of Abilene |
| 1962-1963 | Ben Franklin, Jr. | City of Corpus Christi |
| 1961-1962 | Estrella Raybourn | City of Harlingen |
| 1960-1961 | Clyde McCullough | City of San Antonio |
| 1959-1960 | W. Coleman | City of Wichita Falls |
| 1958-1959 | Norman Heath | City of Lubbock |
| 1957-1958 | Bernice Woodson | City of Tyler |
| 1956-1957 | Phillip Morgette | City of Austin |
| 1955-1956 | Sydney Hughes | City of Houston |
| 1954-1955 | Bernard Huett | City of Abilene |
| 1953-1954 | C.C. Rutherford | City of Dallas |
| 1952-1953 | J.J. Herley | City of Fort Worth |
| 1951-1952 | Clovis D. Mann | City of Wichita Falls |
| 1950-1951 | Terrell Blodgett | City of Austin |
| 1949-1950 | Clifford Davis | City of Amarillo |
| 1948-1949 | E.M. Powell | City of Dallas |
Committees
Awards Committee
This committee coordinates, solicits, selects and prepares presentation for annual recipients of TMHRA awards.

Composition of Committee: In addition to board members, this committee is comprised of TMHRA members who do not have an individual or group from their City nominated for an award.
Chairs: Christi Klyn and LaShon Gros
Historic Committee

This committee establishes and maintains a repository of historical organization documents to help ensure continuity of organizational actions.
Chair: Paula Kutchka
Legislative Committee
The Legislative Committee tracks proposed legislation during the legislative session and provides status updates to the Board.
Chair: Lisa Norris and Cheree Bontrager
Programs Committee
This committee promotes member growth and retention, submits new memberships to Board for approval and validates member category submitted; plans new member activities at Annual conference, greets and recognizes new members at events and develops programs to engage and connect new/existing members to resources.

Composition of Committee: Since this committee has monthly responsibilities, it can be labor intensive and can be beneficial to have multiple members.
Chairs: Cat Schlueter, Jeriana Staton, and Elliott Harper
Membership
This committee is responsible for engagement and involvement of membership, promotes association participation and develops interest in future board service. This committee is responsible for providing resources to regional round tables and assisting with the development of new regional round tables. This committee is also responsible for engaging the membership through social media, and other avenues of communication regarding TMHRA events including communications through the app during conferences.
This committee plans all conferences by developing conference agendas, securing speakers, coordinating speaker sessions and works diligently at conferences to ensure the conference is running smoothly.

Current Conferences: Labor Relations/Civil Service, Annual, Building Blocks

Composition of Committee: Board Appointed Chair/Co-Chair; Committee comprised of interested members. Chair appointment at TMHRA President's discretion annually; based upon demonstrated ability to commit time, resources, and energy as well as ability to effectively communicate and collaborate with programming committee participants and meet deadlines. Heavy time commitment and energy is required.
Chairs: Holly Guidry and Veronica Sanchez
Nominations Committee
This committee develops a diverse slate of candidates for board nominations annually and presents the slate at the TMHRA annual conference. (One for Secretary-Treasurer and minimum of two nominees per open board position, including the incumbent).

Composition of Committee: The nomination committee is comprised of no more than 5 members (at least 2 (max 3) from the TMHRA board who are not up for re-election and the remainder of committees from membership).
Chair: Lauren Safranek
Sponsorship Committee
The purpose of the Sponsorship Committee is to solicit sponsorships from businesses to assist in funding TMHRA activities. A list of potential sponsors is developed and maintained. Contacts (phone calls, letters, etc.) are made with potential sponsors. A list of actual sponsors and sponsorship amounts is maintained. Also, communication is maintained with TML staff to track payments and benefits as outlined in the sponsorship brochure.
Chair: Lisa Norris, Haley Archer, Paula Kutchka, and LaShon Gros