Mission
The Texas Municipal Human Resources Association mission is to grow and enhance the professional development of our dedicated and compassionate members through effective knowledge sharing and relationship building.
Purpose
The purpose of this Association shall be to promote excellence in personnel and human resource administration in Texas municipalities. Organized in 1950 to promote, encourage, and advance the professional development of public personnel practitioners throughout the state of Texas.

Today TMHRA continues to offer its members a unique forum where the interests, concerns, and problems affecting civil service and personnel professionals can be shared and discussed.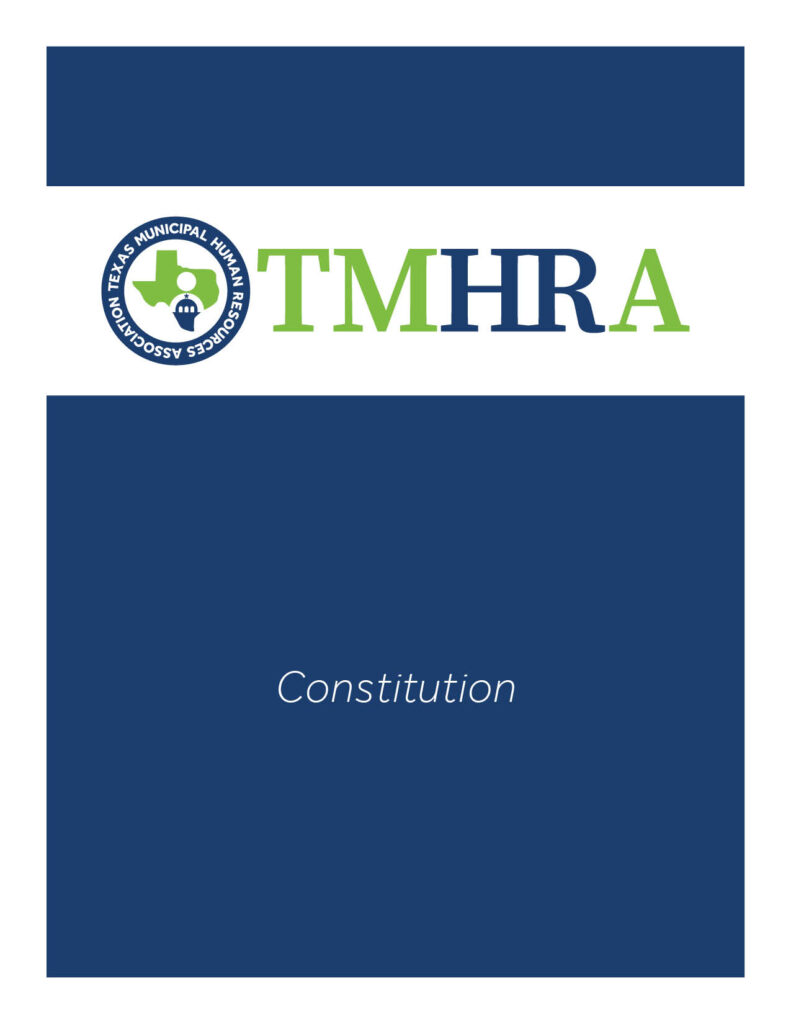 Constitution
VIEW or DOWNLOAD
PDF • 286KB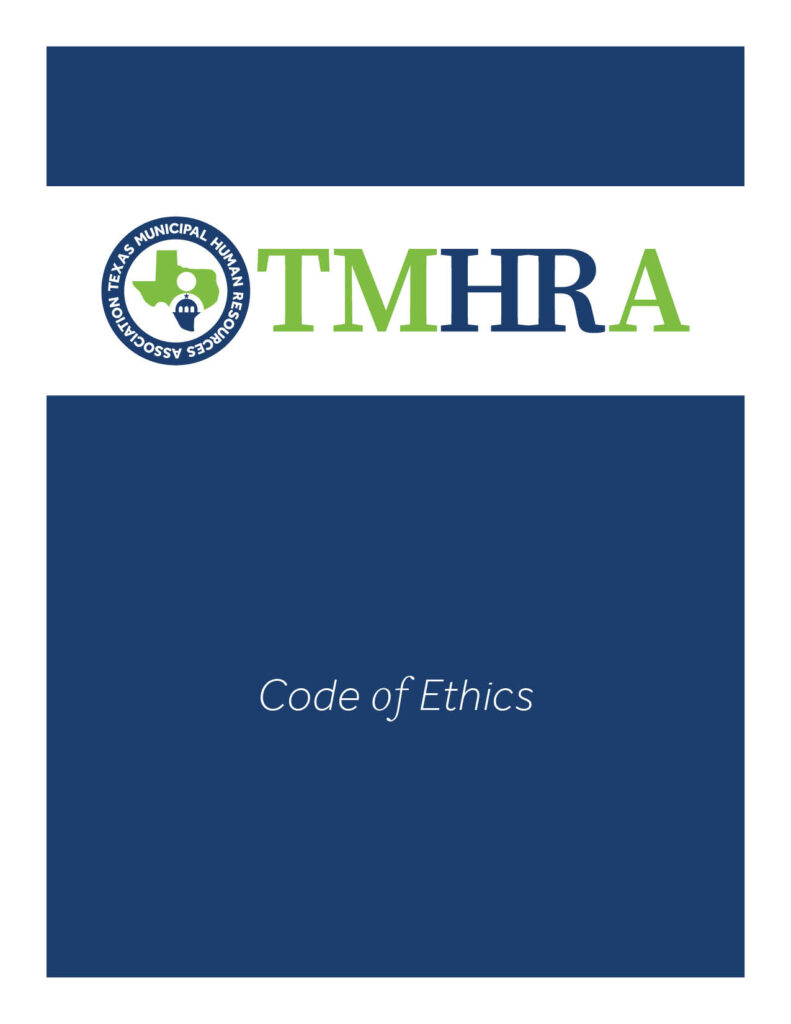 Code of Ethics
VIEW or DOWNLOAD
PDF • 198KB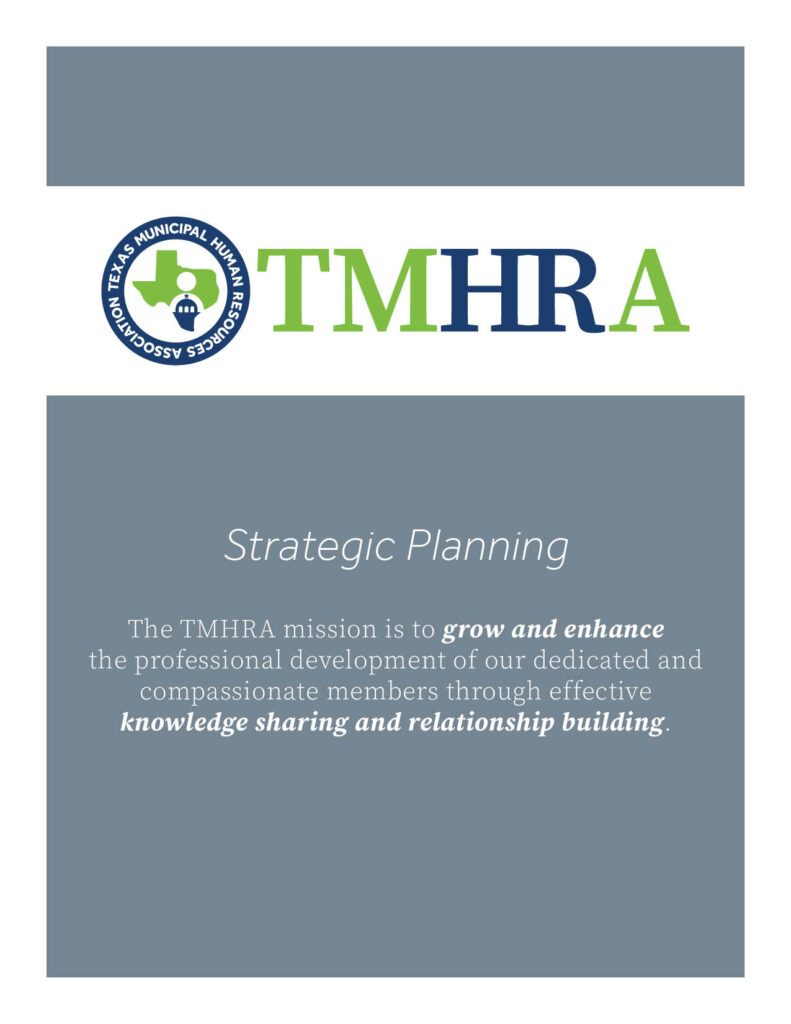 Strategic Plan
VIEW or DOWNLOAD
PDF • 2MB